1989 Honda XRV 650
Africa Twin Marathon
Paris-Dakar Rally Victories
Honda won the Paris-Dakar Rally with their NXR750 prototype in 1986, 1987, 1988 and 1989. An incredible string of victories! The first Africa Twin was released in 1988 evoking their racing success. But Honda wasn't finished. In 1989 and 1990, Honda France entered 50 modified Africa Twins in the Marathon class of the Paris-Dakar Rally and, amazingly, they won.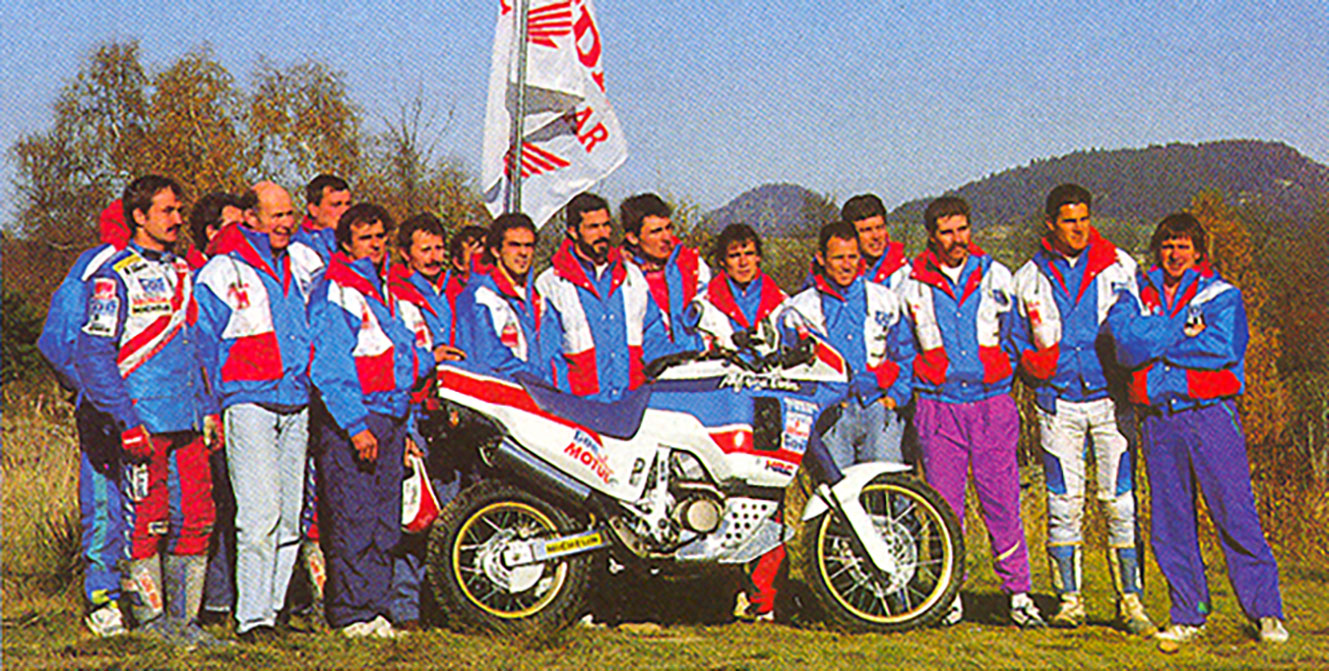 Some of these "Marathon" Africa Twins were left in the desert after being crashed in the rally. Those that were brought back to Europe are now highly sought after by Dakar enthusiasts and collectors. I was lucky enough to buy an original Marathon from a gentleman in Germany. Mine is the only Marathon in the western hemisphere.
Andreu Gonzales #53
My Marathon was raced by Andreu Gonzalas of Spain in the 1990 Paris-Dakar Rally. From what I have been able to gather, Mr. Gonzalas, who also competed in the 1989 Marathon class on an Africa Twin, did not finish the race likely due to an injury. The photographs of Mr. Gonzalas show that at some point early in the race he must have had a crash that required the change of the front cowl and damaged the front brake guard. The scars of the most difficult race in the world!
What makes a Marathon Unique
The Marathon class forbids changing the engine or frame at any point of the rally, so Honda must have had a lot of confidence in the XRV650 Africa Twin when they entered them in the Dakar. Honda made modifications to the bike for long days racing through the desert. The most obvious alteration was to increase the fuel capacity from a single 25 liter tank to a 40 liter tank in front and a 17 liter tank in the rear; an incredible 57 liters / 15 US gallons of fuel! Safety modifications included two liters of potable water located on the engine guard, multiple crash guards and a pocket in the seat to hold an emergency location beacon. The unique "6" frame and engine number were only given to the Marathons used in 1990.
The 2016 Quail Motorcycle Gathering
I displayed this bike at the 2016 Quail Motorcycle Gathering to coincide with the launch of the new CRF1000L Africa Twin. It got a lot of interest from my fellow motorbike enthusiasts and collectors. It also won the Off Road Competition class! I plan to put it on display in a motorbike museum later this year.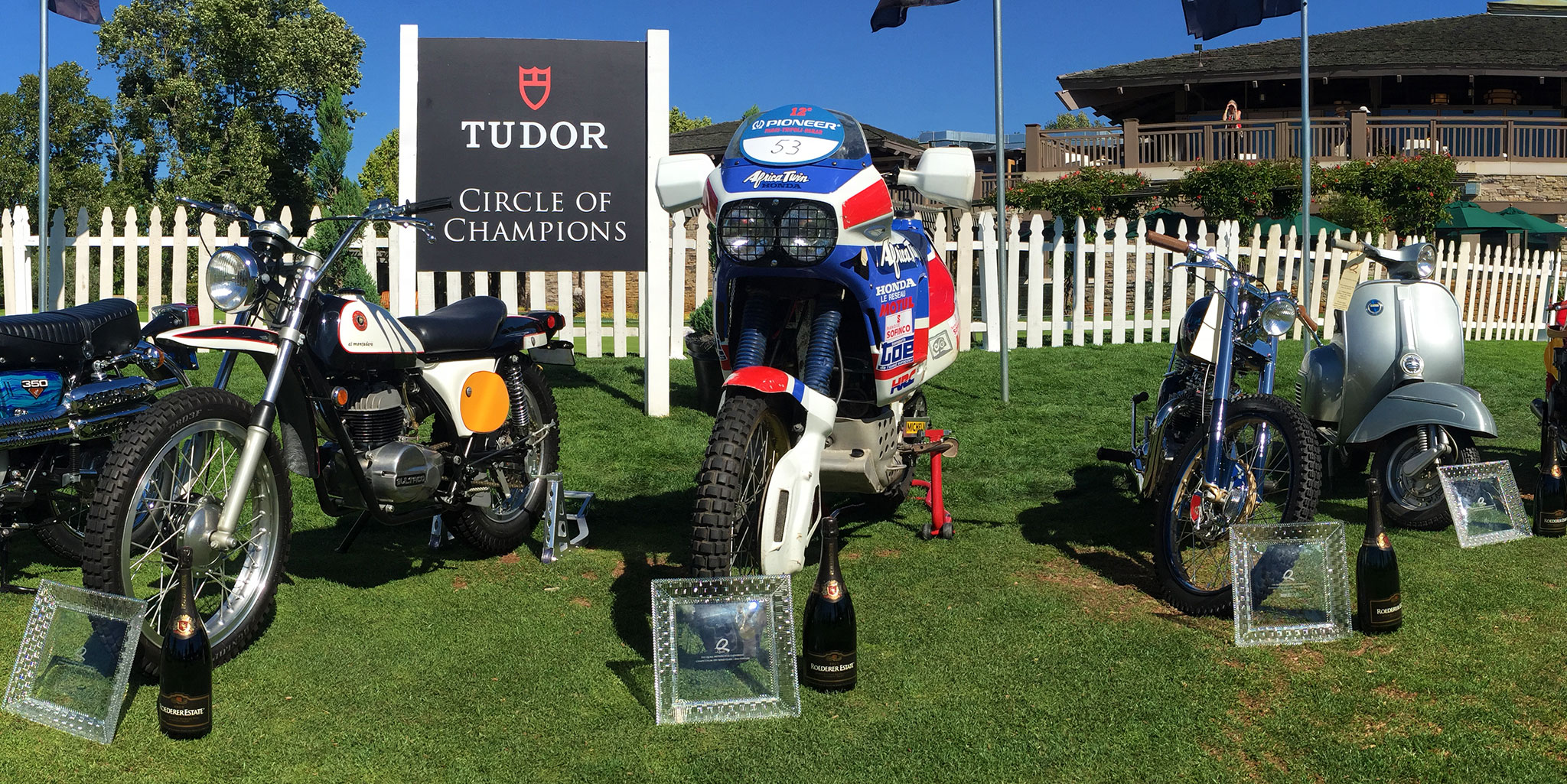 Photos and Videos
One of my favorite blogs,
bike-urious.com
, interviewed my about the Marathon. Here's the video!
Special thanks to Paulo Lopez for the great photos of this bike at the 2016 Quail Motorcycle Gathering.