Goal: The Ultimate XRV750
Some XRV Africa Twins arrive in the USA via the import process. Others arrive here when a tourist decides to sell their bike in the USA after their tour is complete. Such was the case with this 2000 XRV750 Africa Twin (also known as the RD07a). Though I could have restored the bike, I was more interested in modifying it to make a highly-reliable adventure bike with modern suspension and electronics. Plus a custom look! I even redesigned the logo...
Suspension
Without a doubt, the most significant upgrade that can be done to the XRV Africa Twins is to improve the suspension. Modern Forks and a modern shock will transform the bike instantly! Though I could have kept the original forks and added Ricor Intiminators (an excellent upgrade), I decided to go all the way and find top-of-the-line forks. I finally found a front end from a KTM 950ADV with WP forks. For the rear, I went with a custom Ricor shock. Their inertial Valve technology works amazingly well.
Other Modifications
Electrical mods include a Koso instrument cluster, a Mosfet rectifier/regulator and a Facet fuel pump. Boano built new kevlar/carbon fairings. I built new wheels with stainless steal spokes and Excel Takasago rims. A custom seat, Contour handlebars, Touratech aluminum panniers and Oxford heated grips were added as well.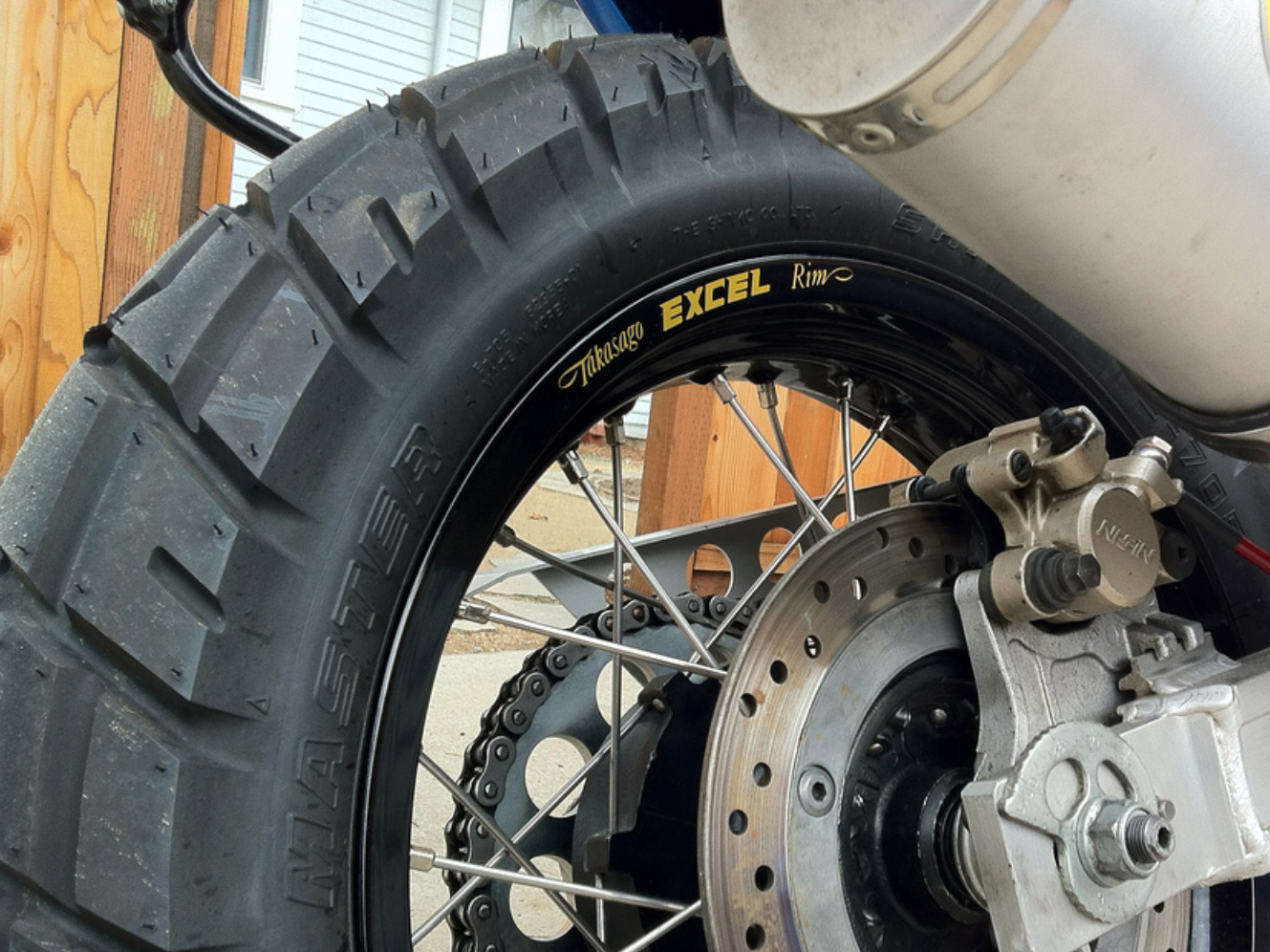 Paint Explorations
The fun part about building a custom bike is that you can finish it in any way you like. I'm a software designer when not building bikes, so it was second nature to photograph the bike and edit it in Photoshop. Eventually settled on a color scheme that reflected the original HRC colors that Honda used when they raced the Africa Twin in the Paris-Dakar Rally.