A Rare Bike in the US
The Original Africa Twin was never sold in the United States. Add that to the fact that the XRV 650 was only produced for two years and you can begin to see how excited I was when my good friend Jonathan Parke of Rugged Roads contacted me about one for sale. After a lengthy import process I was one of very few owners in North America.
Restoration
Despite being running condition, the bike did have 25 years of wear and tear. The tear-down revealed corrosion on the wheels and frame, cracks in the fairing and many expired parts. Finding NOS parts in the USA was sometimes easy (some parts are shared with USA bikes) and sometimes difficult. I eventually found parts in the UK, Italy, Germany, Austria and Japan. A world bike!
Refinishing the Engine
The engine on this bike was a unique challenge. Prior to buying the bike, a reputible Honda mechanic rebuilt the engine. But the finish on the engine was in poor condition. I didn't want to disassemble an engine that was in excellent condition, but I did want to refinish it! Instead, I carefully cleaned and sanded the engine. I then refinished the engine with high-heat paint. The masking was a bit tricky as was figuring out to get the correct bronze color.
Graphics
Not only do I paint my bikes, I also create the graphics. Honda stopped selling replacement decals many years ago, so I had to recreate all of the decals from scratch.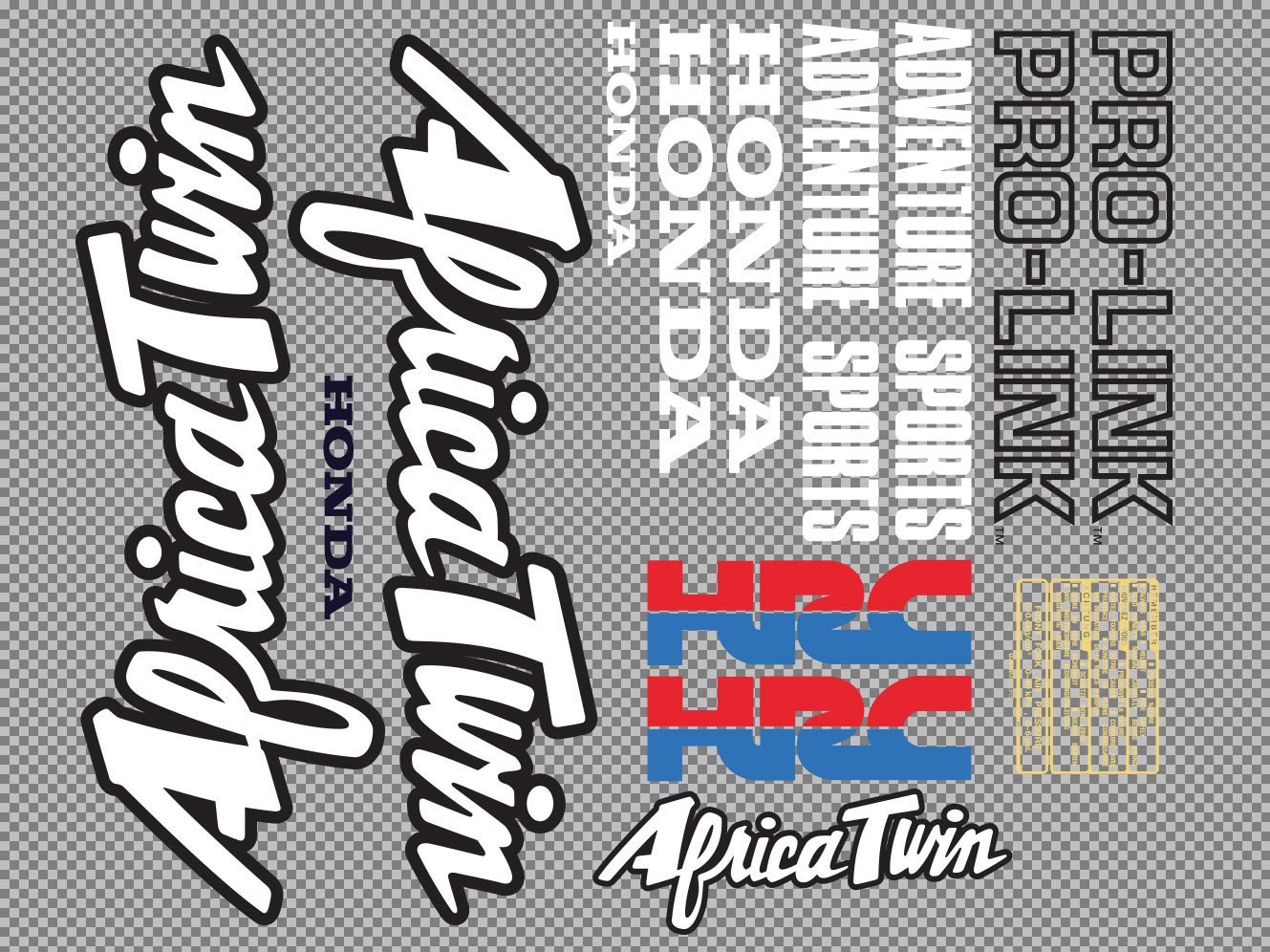 Honda USA CRF1000L Africa Twin Film
While showing the completed bike at the 2015 Quail Motorcycle Gathering, Honda USA approached me about using the bike to promote the new CRF1000L Africa Twin. I was thrilled! They filmed me with the bike in my home garage and along highway 1 north of Santa Cruz California. It was a real honor to be a small part of the release of the new Africa Twin. Honda later asked for a restored XRV 650 to take on tour. I restored a 1988 XRV 650 Africa Twin for them in 45 days!